Building Renovation
2022 Building Renovation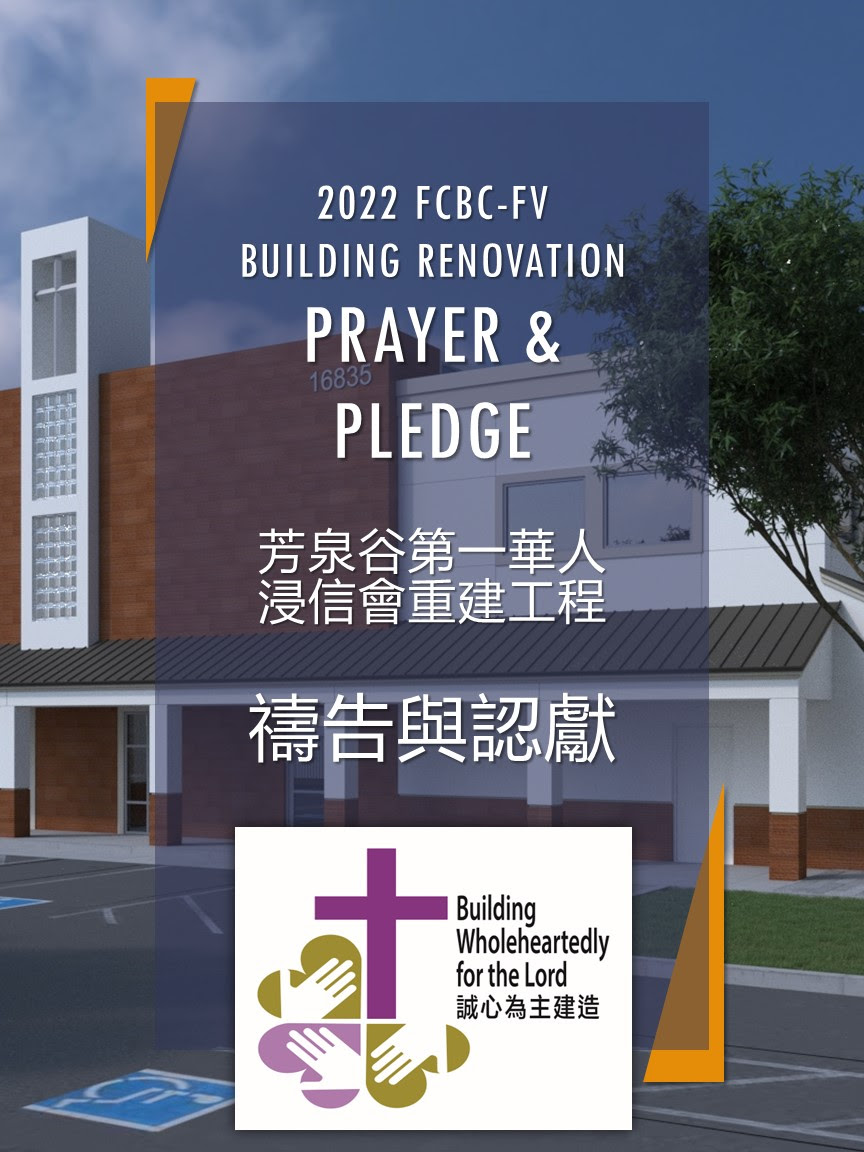 Brothers & sisters,
I thank God for your prayers over the years as you have loved the Lord and His local church here at FCBC in Fountain Valley. Thank you for your gifts of time, talents and treasures. We are the church family we are today because of the foundation first laid by those who have gone before us under Dr. Lin and Dr. Lum, and because of your diligent labor for the Lord, which has not been in vain (1 Corinthians 15:58). Hallelujah, praise the Lord!

In January 2020, members of the church overwhelmingly approved the new architectural design for a renovated campus--a place and space that will serve the Lord's work for the next 50+ years in Fountain Valley. And now we are about to take the next step: the pledge fundraiser on December 11.
Let us humbly submit ourselves in prayer to God. Use the attached 40-days of Prayer campaign calendar; stick it on your bulletin board or refrigerator.
We are His church, His body, and the renovation campaign is for His glory and His ministry work here. Let us be "wholehearted" for the Lord in all that we do.

Blessings,
P. Godfrey
Important Dates
Fundraiser Sales &
Auction Event
November 13, 2022
Question & Answer Forum
November 20, 2022
Pledge Day
December 11, 2022
Pray With Us and Learn More